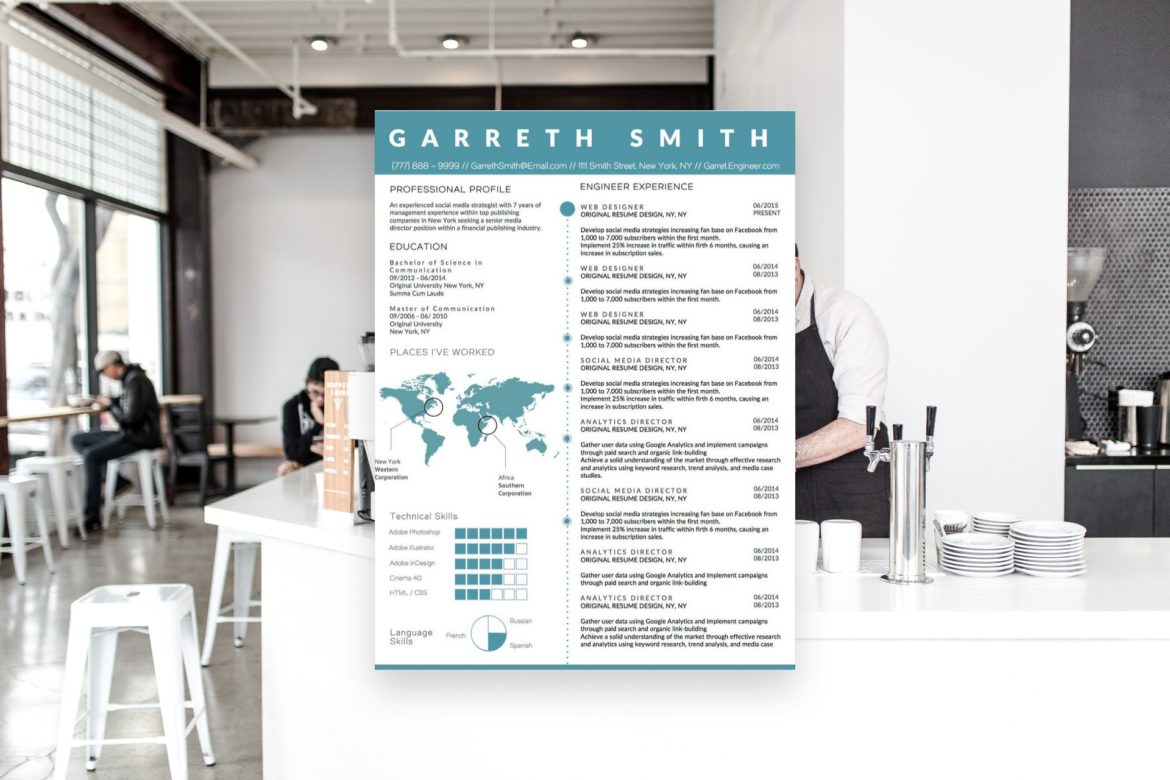 Why use an infographic resume template?
In 2018, we're highly visual! If you're applying to creative job roles such as an engineer, ux, ui, graphic design, web design, event planning, and / or marketing positions, you can gain an advantage from an infographic resume or visual resume design. It can make you stand out, and get your foot in the door.
What are infographic resumes?
Infographic resume templates use graphs, charts, and other visual elements to communicate your level of experience, history of employment, and skills in a creative, yet data and quantity driven way.
How do you use an infographic resume template?
Simple. You can use graphic elements such as bold circles to highlight dates of employment, a bar graph to show your employment history, circle charts to communicate your level of expertise in a skill you possess.
Here are 5 top infographic resume templates you can use to stand out in your job search:
If you choose to download any of these resume templates, you should know that a;; elements of these templates are  editable in Microsoft Word our Apple Pages. Simply click on each element, drag to make bigger or smaller, change colors, copy and paste, or delete any element you don't want.