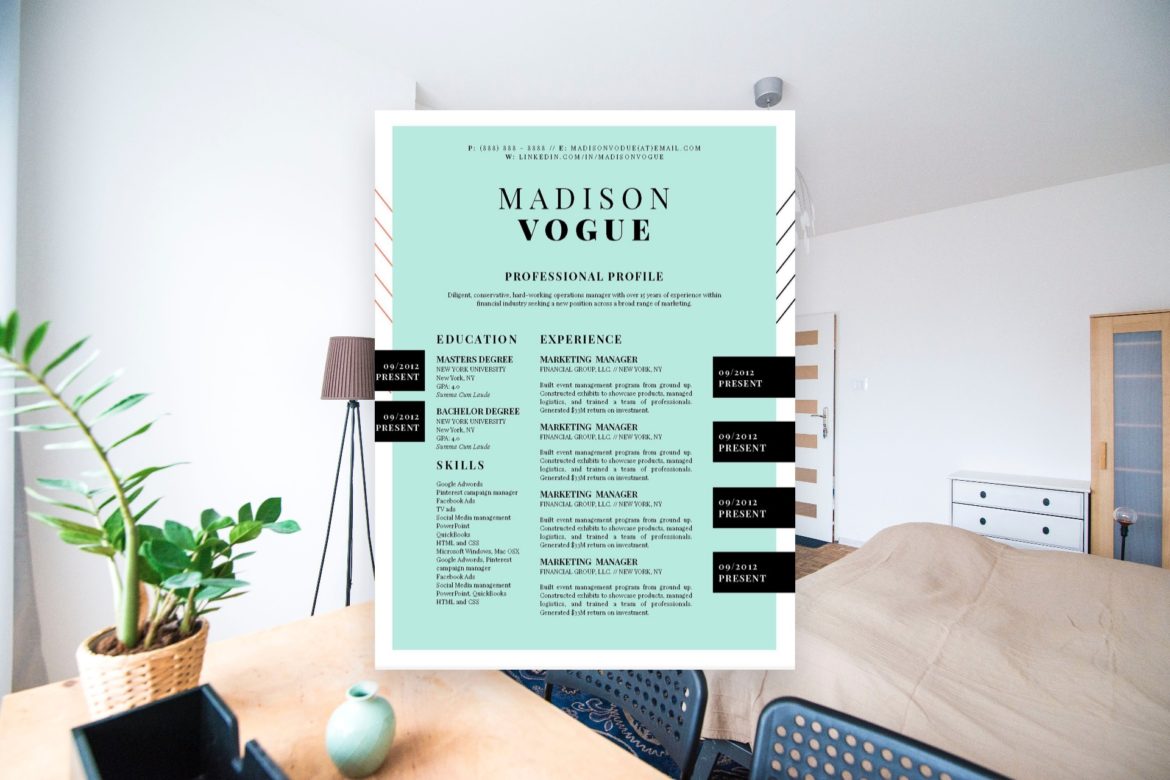 15 Best Creative Resume Templates of 2018
If you're applying for jobs in a creative field such as graphic design, visual design, ux, ui, marketing, public relations, event planning, and others, it's essential to stand out from the crowd and show off your creative skills with a well-designed resume. Here are 15 examples of creative resume templates for Microsoft Word and Apple pages you can use to stand out in a creative profession.
15 best creative resume templates of 2018
1. Alex Ani Creative Resume Template
The Alex Ani resume template utilizes bright colors that are modern and unique. Not to mention that you can change these colors by simply clicking on each ox and selecting a different color using the paint bucket.
It comes with a matching cover letter, thank you letter, and references letter templates.
2. Ande Luxxe Creative Resume Template
Like the Alex And resume template, this resume also utilizes bright color to stand out and a modern, sleek header, separating all your contact information in a very structured/ organized way. It's a super creative and professional resume that is sure to make heads turn.